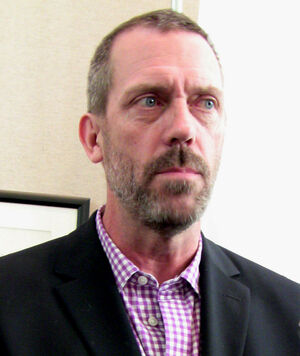 Hugh Laurie
portrays
Richard Onslow Roper
in the BBC/AMC British-American television miniseries
The Night Manager
.
Hugh Laurie was born in Oxford, England, and was educated at Eton College and Cambridge University. Along with Stephen Fry and Emma Thompson, Laurie produced "The Cellar Tapes," which won the Perrier Award at the Edinburgh Festival Fringe of 1981 and propelled the trio into a number of groundbreaking British television shows, including four seasons of "A Bit of Fry and Laurie," which Laurie co-wrote for the BBC with Stephen Fry; three seasons of "Blackadder;" and three seasons of "Saturday Live." In addition, four seasons of "Jeeves and Wooster," based on the novels of P.G. Wodehouse, aired on PBS's "Masterpiece Theatre" from 1990 to 1995.
Most recently, Laurie guest starred on the HBO series "Veep," alongside Julia Louis Dreyfus, and starred in Disney's Tomorrowland with George Clooney. His previous feature credits include Mr. Pip, The Oranges, the animated film Arthur Christmas, Hop, Monsters vs. Aliens, Street Kings, Flight of the Phoenix, Peter's Friends, Sense and Sensibility, Cousin Bette, The Man in the Iron Mask, 101 Dalmatians and the Stuart Little films.
On American television, Laurie portrayed Vincente Minnelli in the network telefilm "Life with Judy Garland: Me and My Shadows." He also appeared in "Tracey Takes On…" and "Friends." His voiceover credits include "Family Guy" and "The Simpsons."
Laurie's performance as Dr. Gregory House has garnered him two Golden Globe® Awards for Best Performance by an Actor in a Television Series, six Emmy® nominations for Outstanding Lead Actor in a Drama Series, two Screen Actors Guild Awards for Outstanding Performance by a Male Actor in a Drama Series and he has twice been honoured by the Television Critics Association with TCA Awards for Individual Achievement in Drama.[1]
References
Edit